Hi, My name is Tim
I am an MIT trained and certified Data Scientist and a Certified Executive and Business Coach. I founded and run a data analytics company - Predictive Analytics Lab that specializes in helping organizations, both public and private, analyze data and training others on data analysis best practices. I am also an Adjunct faculty at Strathmore Business School and sit on a number of Boards on Advisory roles with over 15 years experience in Corporate Sector including GM Nation Media Group and Head of Digital at Citizen. I am an Author of a Big Data, Blockchain and Predictive Analytics Book being published by Longhorn Publishers.

I have spoken in dozens of events including Annual ICPAK Summit, Kenya Association of Manufacturers, Actuarial Society of Kenya, International Blockchain Summit, EABL, Ismailia Economic Forum, Annual HR Conference, Investment Fund Managers, Regional Health Summit. I also run a training Lab targeting professionals transitioning in Data Science as seen in the gallery above.
Gallery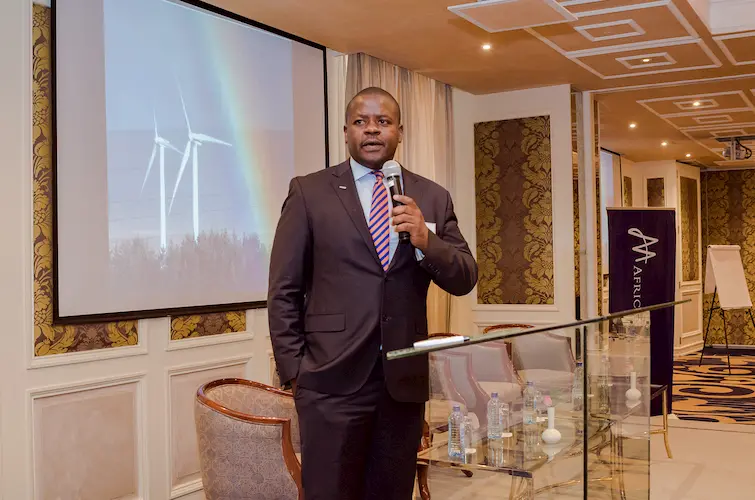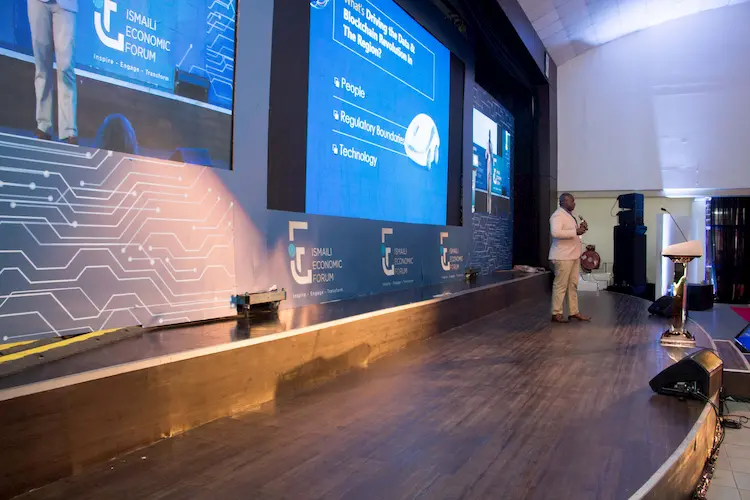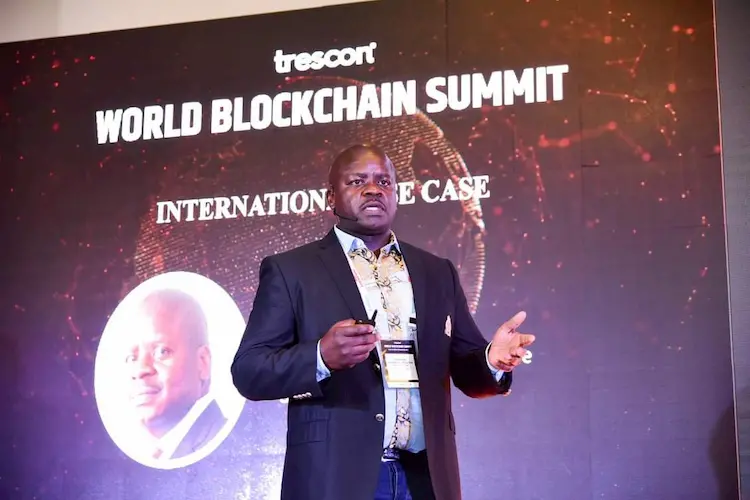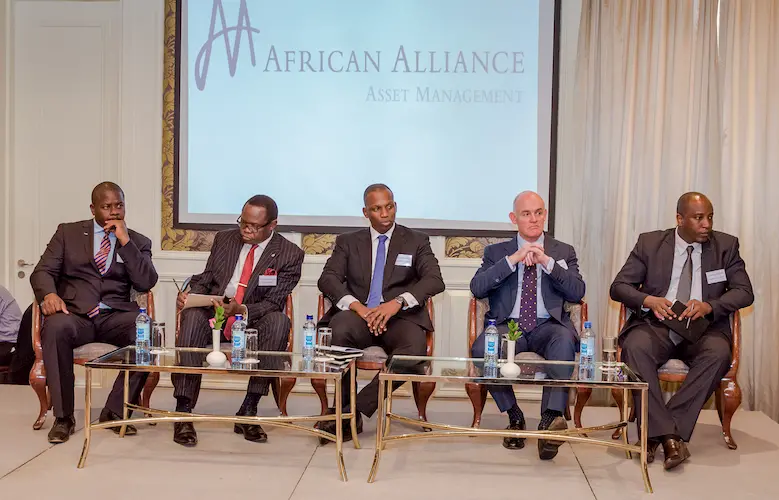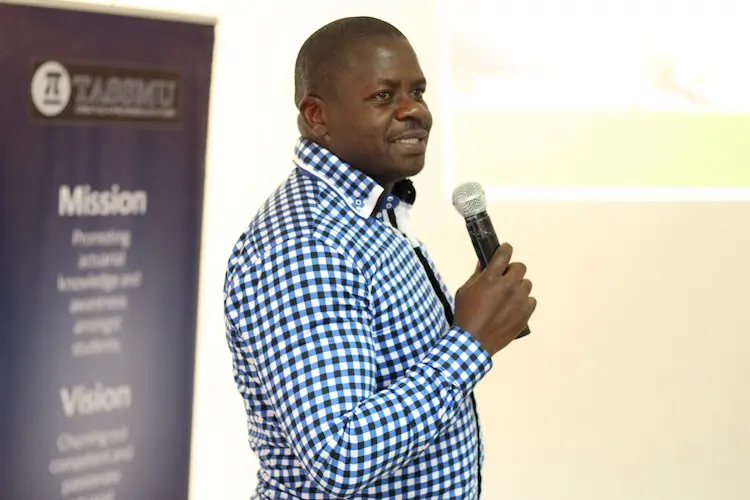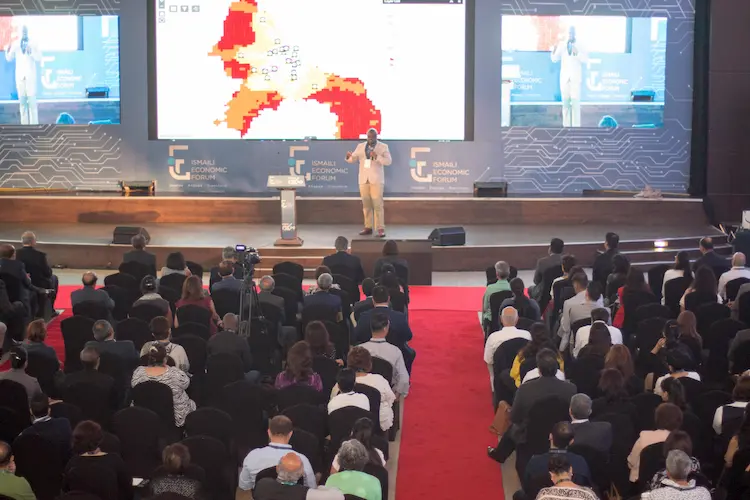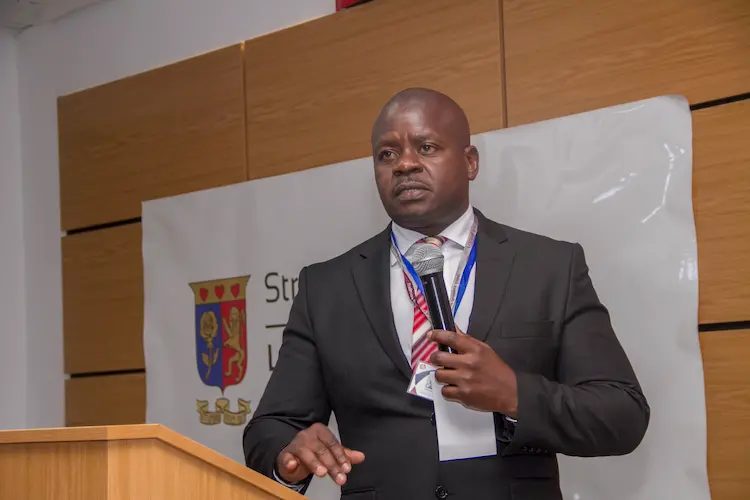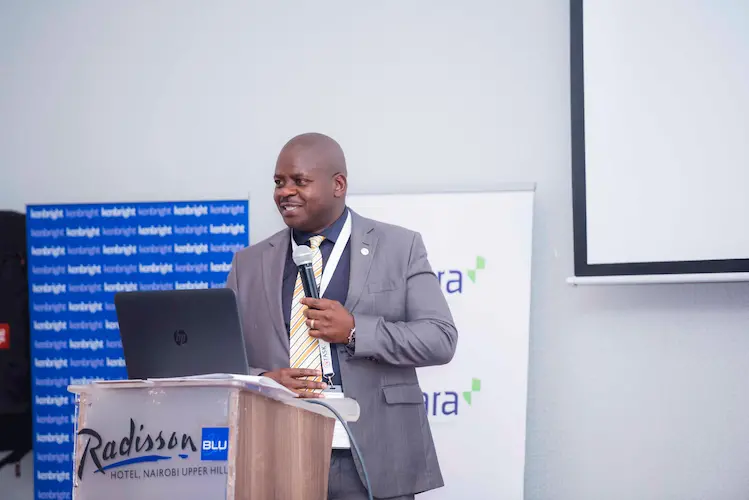 Speaking Events
If you are looking for an AI, Big Data Analytics and Digital Transformation speaker for your next event, then let's talk!
One thing I love letting potential conference and event planners know is that I not only implement what I share at my speaking events in my own business but I do so in a way that 'edutains' the crowd. That would be educate and entertainment all rolled into one.
As a corporate or organizational event planner, you have certain detailed goals for your event.
Is your company looking for ways to motivate employees?
Do you want them to leverage new technologies to improve the bottom line?
Are you looking for ways to encourage your sales teams to find new prospecting sources?
Are you looking for ways to build solid internal and external relationships?
Perhaps you desire unique strategies to measure the ROI of specific marketing tactics.
As an independent events planner, your potential customers are dealing with many of the same issues. With new organizations popping up constantly, you need something that sets your event apart.
Speaking
Here is a quick breakdown of some of the services I provide regarding speaking:
Keynote Speaking
Speaking at Workshops
Executive C-Level (Board and Exco) Training
Speaking for Conferences
Why choose Me?
I create customized presentations to ensure that information presented is relevant to your audience.
I have a solid background in marketing, sales, and leadership and have helped both large companies, personal brands and small business owners understand the ins and outs of social media, marketing strategy and networking techniques.
I connect with a wide range of audiences of varying cultures and ages: Baby Boomers, Gen X, Gen Y, and Millennials motivating them to embrace technologies to increase efficiency and effectiveness. My highly impactful presentations leave audiences empowered and ready to implement and take action.
As a certified data scientist and speaker, I have delivered dozens of key notes to various events have a glimpse here… I also run a training lab and we have trained hundreds of industry executives from various sectors and professions see link here…. My lab also rans a host of internationally accredited certifications programs including Data Iku and MapR and Alibaba.
We have deployed a host of Analytics solutions including predictive models for retailers, churn prediction models for customer retention disease surveillance systems, product and service pricing engineering system - rent rates, customer lead recommendation engine for sales teams.
My keynotes are punctuated with real case studies we have encountered whilst deploying solutions for our clients and forward looking research interventions that we are co-creating at our lab.
Industry Focus
Healthcare
Hospitality
Banking
Agriculture
Media
Retail
Manufacturing
Government
What do you want in a speaker?
Good speakers not only help you accomplish your specific event goals, but they do so in a way that is both fun and informative for attendees. Experts in Data Science are not hard to come by, and more so, those who can captivate and communicate with your audience.

A good fit for your event would be a speaker with a credible background, hands on experience and the ability to effectively communicate in easy to understand language that prompts the audience to take action.
My presentations are available in the following formats:
Keynote Presentations
Breakout Session, Workshop or Seminar
Corporate Workshops
Webinar
In-Person or Virtual
Hands on Labs
Thematic Areas
Leadership
Marketing
HR
Finance
Supply Chain
Tech
Sports
Academia
Regulatory
Popular Topics
Some of the favorite topics this recent past have been:
The Good, the Bad and the Ugly – Artificial Intelligence, Data Capitalism and the
Taking the next step in e-governance
AI in Toronto: Harnessing the power of machine learning to transform the delivery of public services
What Your Organization Really Needs to Know
Winning the AI Investment Race: In Hot Pursuit of the Future AI Unicorns
Artificial Intelligence, Robots and the Brightest Future for Humanity - How AI Will Augment Human Happiness
Retail Revolution: AI as a vehicle to maximize ROI
The price is right! Ranking Groupon offers with AI for the best deals
Unleashing AI in the fight against counterfeit products on the black
markets of e-commerce portals
AI Applications & Challenges in Brick-n-Mortar Retail
How Macys Uses Machine Learning To Improve Customer Experience
More on Industry Focus
Education
What does AI mean for education: the potential and the reality?
Artificial Intelligence in Education: Challenges and Opportunities for Sustainable Development
Neuroscience in Education: Wearable Technology to Personalize the Student Experience
Mastering AI: Creating an harmonious co-existence with AI throughout education
Turning grading into learning using AI
How can machine learning and AI help education?
Energy
Using AI to improve efficiency and increase profitability in the energy and utilities sector
Can AI Rescue your energy company
Artificial Intelligence, Automation and Cloud Computing Enable Faster
Turnaround in the Exploration-to-Production Life Cycle
Finance
Cracking the code: Turning AI into ROI
A new age: How AI can augment the financial services sector?
Harness the transformational potential of AI to disrupt yourself before someone else does
Insurance's tech-shift: 'Detect & Repair' versus 'Predict & Prevent'
Man vs. Machine vs. Monkey! Who can manage your money better?
Management
Bringing AI into Business and Organisations: What and how to Succeed?
Strategic and Change Management Considerations in AI
How to make smart decisions about using AI
Transforming business with Artificial Intelligence
Welcome To The Future City of AI
To what extent will AI transform the future of work?
HR
Is Artificial Intelligence transforming capacity management?
No I, But There Is AI In Teamwork
Cobots: new dimension of collaboration between human and machine.
Getting AI to think like a human: to what extent can an algorithm understand human emotion
Healthcare
AI and Healthcare: Hype or Reality?
Mending the healthcare industry with RPA
Supply Chain
Freeing yourself from traditional supply chains
Ensuring your AI implementation doesn't hit turbulence
AI in Marketing: How to Harness AI and Maintain the Competitive Edge
Others
Mind reading or machine learning?
The Future of Consumer Owned Data
An AI powered approach to content curation for media
AI-Generated Advertising: Will this signal the end of creative agencies?
The secret sauce in successfully implementing your AI programme
Putting the art in artificial intelligence
Discover how AI is changing the way we watch and play sports
Machines Learning, Humans Leading
Putting the citizens at the heart of your AI revolution
Developing a regulatory framework that will allow AI thrive
My Fees
International Events USD 1,200
- Includes one keynote, 1 panel and 1 workshop
Regional Events (East Africa) Kshs. 70,000
- Includes one keynote, 1 panel and 1 workshop
National Events Kshs 50,000
- Includes one keynote, 1 panel or 1 workshop
Chapter Events Kshs 30,000
- 1 panel or 1 workshop
Associations Events Kshs 15,000
- 1 panel or one workshop not more than an 45 minutes
Student Mentorships
- Probono but subject to my availability once a month

** All travel and accommodation costs covered by host.
** A book stand for selling and signing of my book
Coaching
About This
The First Industrial Revolution used water and steam power to mechanize production. The Second used electric power to create mass production. The Third used electronics and information technology to automate production. Now a Fourth Industrial Revolution is building on the Third, the digital revolution that has been occurring since the middle of the last century. It is characterized by a fusion of technologies that is blurring the lines between the physical, digital, and biological spheres.

Careers, Businesses and Industries are being disrupted.

My coaching tool is designed to give you and your organisation a head start.
Career Coaching
As the world undergoes a Fourth Industrial Revolution that is "fundamentally altering the way the way we live, work, and relate to one another—in its scale, scope, and complexity, a transformation … unlike anything humankind has experienced before"—one might imagine that business schools would be hotbeds of innovation and rethinking, with every professor keen to help understand and master this emerging new world.
Paradoxically, it's the opposite. For the most part, today's business schools are busy teaching and researching 20th century management principles and, in effect, leading the parade towards yesterday.
Option 1: A Personalized Training Plan and Strategy Session
Perhaps you already have a STEM degree, an MBA or even A PHD. Maybe you've been doing quantitative tasks at work for a while now. You want to grow your career in a more data-driven direction, but the different career paths and learning alternatives are downright confusing. You need a clear, actionable plan that you can follow to land you exactly where you want to be, when you want to be there.
Your career advancement, in the direction you want, when you want it! Get The Plan — a detailed training plan that's personalized to lead you to the exact data career path of your choosing.

Kshs. 6,000

Option 2: Let's talk Strategy
Maybe it's data career strategy. Maybe it's a big data or artificial intelligence start-up idea you've been tossing around. Maybe you just want personal advice on how your business can leverage the data you have. It's up to you! Get the Jump Start for a one-time, 60-minute 1-on-1 strategy session.

Kshs. 12,500

Option 3: Data Career Kickstart
Group Coaching for the future data professional
You're growing tired of your same old job, day in and day out – not much changes. You know you're capable of doing something so much more exciting and satisfying with your career. You're really interested in the data professions, but the path forward to this new career field is really obscure. Sounds like you? In just six months, you could be well underway in the exact training you'd need to land the data position of your dreams. You'd be counting just where you've been, just where you are, and just how much further it will be until your dreams become reality.

Kshs. 8,500 Per Session * 6 Sessions

Option 4 Data Career Blast off: 1 – One
You're pretty tech-savvy and data-friendly. You've always known that you can do anything you set your mind to. And you LOVE to problem-solve. You know you'd be a top-performer in data science, engineering or analytics. You just need to develop a few new skills and get a break in the industry… In as little as six months, you can have established yourself as a fixture in the data community. You can have top-notch recruiters knocking down your door. You can have built enough of the technical skills you need to land an awesome job in the data professions. We shall also give you access to paid consulting gigs from the pool of our clients

Kshs. 9,500 Per Session Minimum 6 Sessions

Resources
Readings
Data Economy Report - PDF
Data Protection - PDF
Build Algos - PDF
Data Visualisation Catalogue - PDF
Data Driven Strategy Metrics - PDF
Analysing the Analysers - PDF
Third Wave Data Scientist - WEB
Embedding Big Data In an Organisation - WEB
Events
EA Com 15th March 2019 - PPTX